Community fund supports changing need
Government-funded pilot projects could support a changing pattern of need in our City.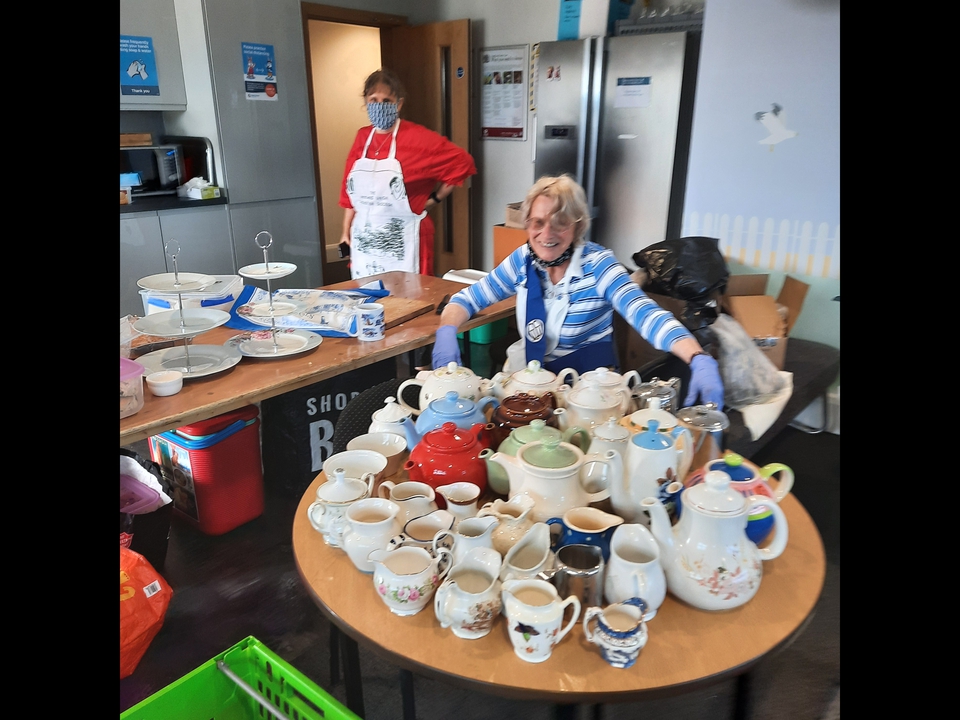 The government has created a new funding stream called Faith New Deal Fund for community initiatives and invited pilot projects to apply for a grant
Faith New Deal is a new government funded community initiative looking at ways in which faith groups can not only partner with other statutory and charitable bodies, but also take a lead, providing opportunity to bring a faith dimension to community projects.
Fr Andrew Manson Brailsford, vicar of St Georges in Kemp Town was already working on a community partnership project when news about this fund landed in his in-box on 10th of September, with an application deadline of 14th October!
"There has been a changing pattern of need across our city since Covid. He said.
"We had been looking at our parish Mission Action Plan (MAP) and thinking about ways in which we could reach out and provide help and support for people who live in the Kemp Town area of Brighton.
We discovered that of the 15,000 people who live in our parish around 4,000 are over the age of 50.Over 7,000 are older people who live alone, and we know isolation and loneliness are big issues.
A quarter of the people of pensionable age are subject to pension poverty. Covid 19, lockdown and self-isolation have amplified some of these issues.
The hospital chaplaincy told us that caring for older people with dementia who live in the community exacerbates by issues.
This all suggested that we could begin to work on the "More Engaged" section of our MAP, to work with other groups and help people facing these problems.
This new fund might give us an opportunity of achieving more than we had imagined.
Through this fund application we have asked for a researcher for six months, to help us to reach out to other groups, such as Brighton and Hove City Council and the NHS, Royal Sussex County Hospital, and invite them to work with us, so that together we can research the issues and work on projects which could make a real difference.
If the Faith New Deal pilot is successful that may well lead the way to further funding which might in turn provide such things as an outreach worker for older people, and a visiting scheme with trained and DBS checked visitors.
What do we gain for the parish?
St George's have worked with our local community for over 30 years.In the early days it was difficult to work with other groups because they often assumed a faith organisation had a hidden agenda.
We also had to guard against our own inclinations to be, for instance, just landlords in our community centre, and rather to be engaged friends who took an interest in the people using the facilities.
We have come a long way and people now trust us and work with us.
With Faith New Deal we can not only take a lead, but also bring the faith dimension into discussions.If we get our visitor scheme, for example, then people can be given the option "would you like a visit from a Christian who can talk to you about faith?"
Why should we apply?
We are not guaranteed to be chosen as a pilot project, since competition may well be very high.
However, even at this stage we are working with Brighton and Hove City Council, and the NHS Royal County Hospital, and whatever happens we hope these links will be maintained.
If we get the funding it will allow us to do some in depth research into both the issues which our community faces, and who we can work with to begin to address these issues.
If the government pilot is successful, then it will open the door to many more opportunities for parishes up and down the country to engage in a similar way.It should also provide the possibility of much needed funds to enable such projects to become a reality.
You can find out more about the fund here