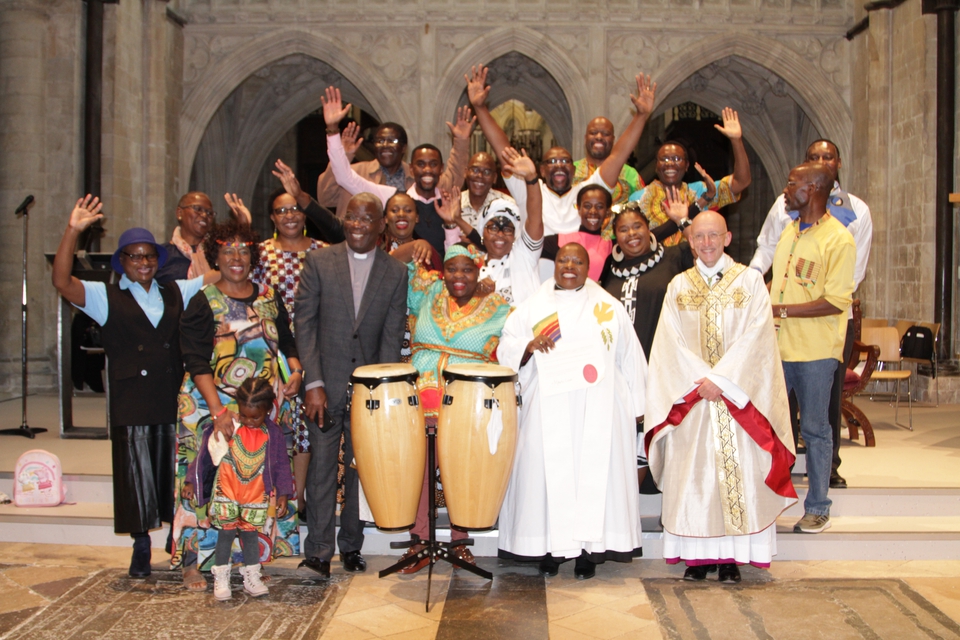 Latest news (07/08/2023)

National Church launches new projects to champion diversity
THE Church of England has launched an initiative to encourage stronger networking between clergy, ordinands, and lay ministers and leaders of Global Majority Heritage/UK Minority Heritage (GMH/UKME).
The new network, part of the Racial Justice Unit, is intended to meet one of the recommendations in the Archbishops' Anti-Racism Taskforce From Lament To Action, which called for more effective sharing of information, alongside data collection and monitoring, to help to understand and drive the changes needed in the Church.
The national Racial Justice team is also planning a conference in mid-October, to which network members will be invited to gather to identify issues of common concern and coordinate strategies. The event will be the first gathering since the establishment of the Church of England's racial justice unit and is part of a strategy of greater participation following the 2021 report.
To learn more about the network and join up with it if you wish, please visit the link below.
churchofengland.org/about/archbishops-commissions/racial-justice/register-gmhukme-communication-network
The Racial Justice Unit is also inviting young people aged 18 - 25 of UKME/GM heritage to a conference at Christ Church, Oxford on Friday, September 1.
The free and expenses paid event is set in an attractive location and is part of the church's efforts to become younger and more diverse.
Clergy and others working with young people from diverse backgrounds are encouraged to pass the invitation on, as it would make a great conclusion to the summer holidays for young people before they go back to their studies.
More details on the event may be found here:
https://www.eventbrite.co.uk/e/find-your-voice-speak-up-for-your-generation-tickets-658253252197

---
Date for your diary -
The next Black History Month service will take place in Chichester Cathedral on 7th October 2023 at 11am. Guest Preacher will be Guy Hewitt, Racial Justice Director for the Church of England.
---
Addressing the social injustice of racism is a vital way churches can work together to ensure the flourishing of all.
In the Diocese of Chichester, the Racial Justice Task Force is committed to working together on the journey of seeking racial justice – both within the church and in wider society.
On these pages you will find regular updates and all the information, guidance and resources to help your parish address Racial Justice issues in our communities.
Who are the Racial Justice Officers in the Diocese?
Godfrey Kesari and Martha Mutikani were commissioned on 8th October 2022 (Read it here ) and they can be contacted on this email address
racialjustice@chichester.anglican.org
Documents
Racial Justice Strategy can be found here

Racial Justice Group Terms of Reference here

Chichester Diocese Committment to Anti Racism here
---
Junior Racial Justice Ambassadors

The Racial Justice Officers are keen to explore new ways for young people to get involved with this important work in our church and school communities. We need more young ambassadors across the county. If you are interested in becoming a Junior Racial Justice Ambassador, let you school know and ask them to contact one of the Racial Justice Officers
Racial Justice Sunday 2024 - resources will be available here
Please keep a look out on our news and events pages for the latest news on racial justice.
---
NEWS

Black History Month
The next Black History Month service will take place in Chichester Cathedral on 7th October 2023 at 11am. Guest Preacher will be Guy Hewitt, Racial Justice Director for the Church of England.
Diversity Day at Steyning Grammar School

Hundreds of pupils from local primary schools gathered at Steyning Grammar school last month (February 2023) to take part in a Racial Justice and Diversity Day. The day was so successful that there are now plans to see similar events in other schools across Sussex.
A report on the day can be read here

---
Windrush 75th Anniversary: Bishop Leon's Visit
To mark the 75th anniversary of the arrival of the Empire Windrush, Bishop Leon Golding, Suffragan Bishop of Montego Bay in Jamaica, was invited to the Diocese of Chichester for a five-day programme of visits to churches and schools. Read all about the visit here
---
The Stephen Lawrence Foundation - Legacy for change 30 years on.
The Foundation, established amid unprecedented growing global awareness of racial inequality, exists to inspire a more equitable, inclusive society, and to foster opportunities for marginalised young people in the UK. Click here to read mor.
---
Union of Black Episcopalians Conference 2023
Godfrey Kesari attended the (UBE) Union of Black Episcopalians conference recently. He wrote this report for AMEN (Anglican Minority Ethnic Network) You can read it here