---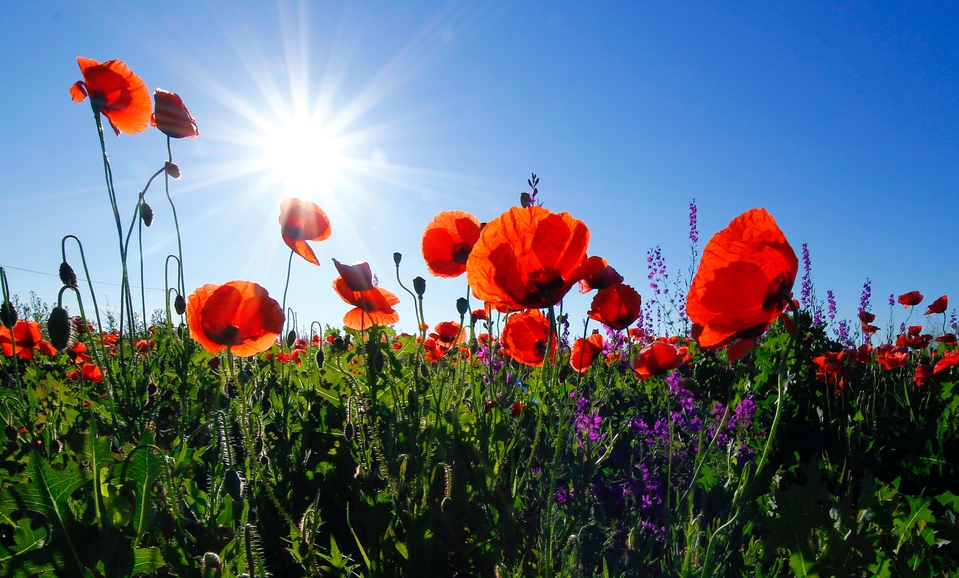 ---
All Saints & All Souls
A momentous weekend in the life of the church this weekend as we celebrate all those who have gone before us. We thank God for their faith and their example.
Parishes across the Diocese will be celebrating in a variety of ways.
Special prayers for those parishes designated "All Saints" or "All Souls" on their Patronal weekend.
All Saints [1st November] always recalls the great hymn "For All the Saints, who from their labours rest" as we remember the great saints of the Early Church, those who have served the Lord through the centuries and local saints such as our own St Richard who have been cherished in local communities over many centuries and in more recent times.
The following day is All Souls [November 2nd] when the focus switches to those we have known and loved who are no longer with us. In times gone by, when the majority of people were still buried, candles were placed on the gravestones to remind all of us of the light of Christ to whom we all look as we anticipate the joys of the resurrection.
This year All Souls has an added poignancy as families, many of whom were unable to have ordinary funerals earlier this year, have an opportunity to visit many local churches to pause and to give thanks and perhaps to light a candle there.
Rest Eternal Grant to them O Lord
And let light perpetual shine upon them.
May they rest in peace
And rise in glory.
Resources
To help clergy and lay leaders prepare for All Saints' Day, All Souls' Day and Remembrance in 2020 the Church of England has developed downloadable and printable resources, liturgies and prayers, and digital plans. Find out more on the Church of England website here.
Chichester Cathedral
Details for the following services can be found here.
Commemoration of the faithful departed (All Saints Day and Souls' Day) 2 nd November
Remembrance Sunday 8th November (Third Sunday before Advent)
Every Poppy counts
Find out ways to fund raise and support your Poppy Appeal during these difficult times. Take a look at the Royal British Legion UK website for more information here.
Services in the Diocese
Please check A Church Near You to find out where the services are happening in your area. Civic services will be advertised in the local press.
Find out where our senior staff will be on Remembrance Day on 8 th November (Third Sunday before Advent):
Bishop Martin TBC
Bishop Ruth TBC
On 2nd November Bishop Will to be at Mile Oak & Portslade in the morning at 9am and he will Preach at All Saints Roffey where he will also confirm candidates at 6pm. On Remembrance Sunday he will be at All Saints Sidley for the 10am service and at St Nicholas Brighton for confirmations at 6pm.
Archdeacon of Hastings TBC
Archdeacon of Brighton and Lewes TBC
Archdeacon of Chichester, Fr Luke Irvin-Capel will be preaching at St James the Less, Lancing on All Saints Day. The service starts at 10am. On Remembrance Sunday he will be preaching and presiding at Chidham St Mary's at 10am
Interim Archdeacons of Horsham TBC