---
Church House is open from 9am-5pm from Monday to Friday.
For general enquiries, please contact adminhelpdesk@chichester.anglican.org
The best way to contact staff is by email. The switchboard number, 01273 421 021. You can find direct dial telephone numbers and email addresses for all members of Church House staff here.
Like many organisations, staff are now operating on a hybrid work model and therefore will not be working at Church House every day.
Travel Directions to Diocesan Church House, 211 New Church Road, Hove, East Sussex, BN3 4ED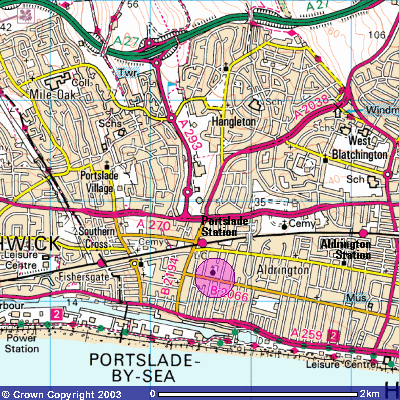 By Train
Portslade Station has frequent train services to Littlehampton and Brighton. Church House is within walking distance down Boundary Road (Portslade's High Street) and about 600 yards along New Church Road.
By Bus
There is a bus stop directly outside Church House – the stop is called St Kenya Avenue. This is served by the following buses: 1, 1A, 6, 49. For full timetable information details visit Brighton and Hove Buses website.
By Road
The easiest approach by road from most parts of the diocese is via the A27 Brighton/Hove By-Pass. Use the A293 towards Portslade; turn left on to the A270 Old Shoreham Road and then immediately right at the next traffic lights. New Church Road is the second on the left over the level crossing, at traffic lights. Church House is about 600 yards along New Church Road, next to St Leonard's, Aldrington church. There is a car park around Church House and there are marked "Disabled" parking spaces available in the Church House car park. Unfortunately, we are unable to guarantee a car parking space and you may wish to consider a car share or using public transport. If you have a particular health need that means you need a car parking space, please contact the HR, IT and Facilities Manager, Zoe Smith in advance of your visit.
There are parking restrictions in the roads around Church House between 11am-12noon and 6pm-7pm. Church House is in Zone L.
There are limited car parks nearby, but you may be able to use a public car park and get on the bus to Church House.
Here is a link to local car parks.
Electric Car Point
Church House has an electric car point. This can be used on a first come first served basis.Please speak to our receptionist on arrival who will be activate the charger for you.We charge £1 for 1 hour of use.