---
The Trustees Annual Report and Annual Financial Statements are vital and important documents in the life and mission of our churches. Not only do they give a chance to pause and reflect on the year just past, they also provide a picture of our vision, our aims and values, together with how we endeavour to bring "public benefit" and blessing to our parishes.
They are also legal documents with specific mandatory elements and features, outlined in these guidance documents:
The Trustees Report is prepared by the incumbent in collaboration with other postholders and responsible people in the church who can report on activities and the impact achieved.
The Treasurer is responsible for the financial review for inclusion in the Trustees Annual Report, and also for the Annual Financial Statements, either preparing them or engaging another qualified person to do so.
The reports are approved by the PCC, examined or audited, and then adopted at the APCM.
They are then sent onwards as follows – these are again legal obligations:
The full reports to Church House by email or post
The financial figures to the online Parish Returns system
The annual return to the Charity Commission, if your PCC is a registered charity
---
Templates
The following annual reporting templates contain sample text for the Trustees Report and tables for the financial statements. Simply download the templates you need and edit with your report text and financial figures.
Bear in mind that these templates contain far more examples of public benefit than are legally required. This is to give ideas for different content which may be relevant for your parish. Feel free to trim!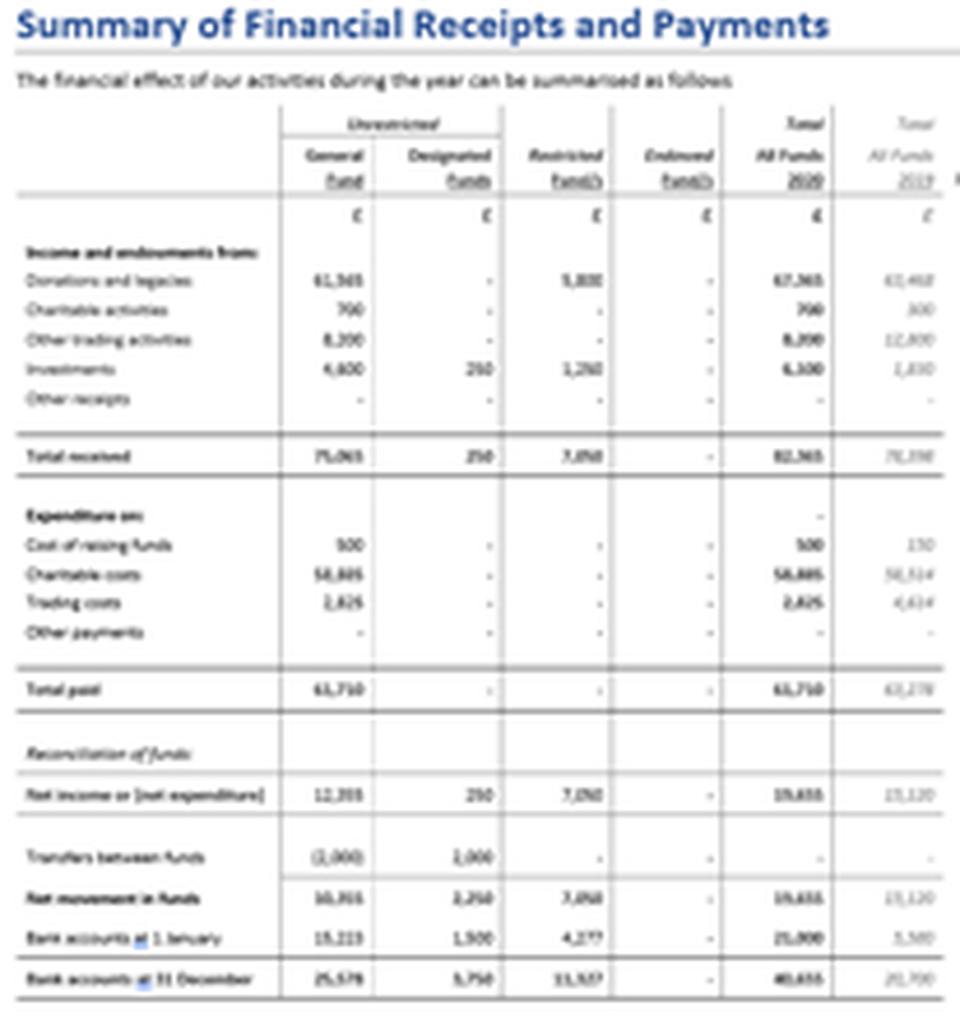 If your gross annual income is less than £250,000:

If your gross annual income is above £250k, or you wish to use accruals for another reason:
---
To contact your Parish Adviser, submit your reports, and to gain access to Parish Returns:
Email or telephone: 01273 425 797