---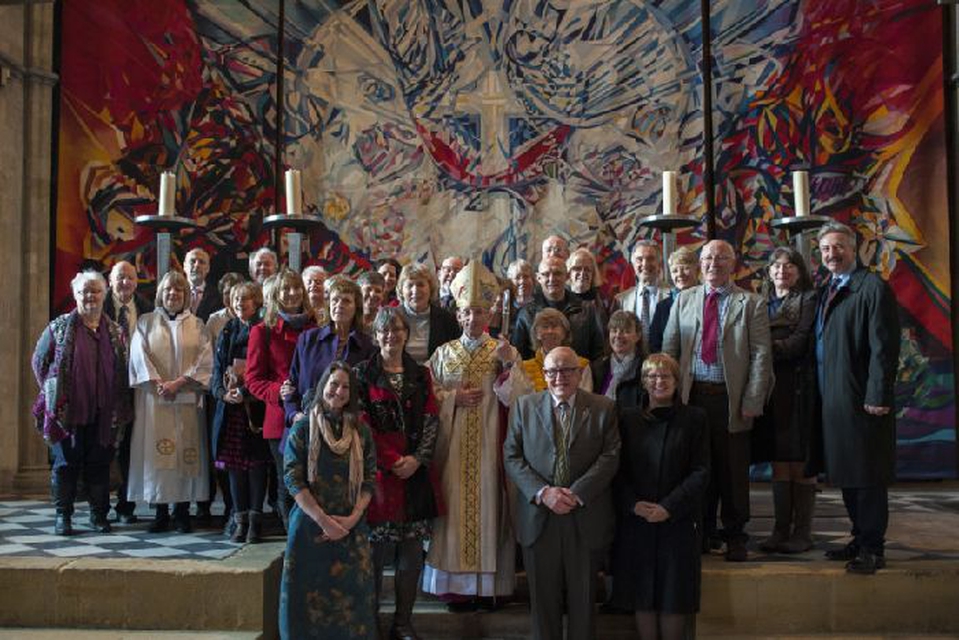 ---
The 2021 programme of ALM training has been postponed until September due to the ongoing restrictions of the COVID 19 pandemic. We will be running the following electives – Pastoral care, Children, Youth and family, Mission, Chaplaincy, and Worship and liturgy and hope to add further electives. Please see links below for the course prospectus and the updated application paperwork.
The Authorised Lay Ministry training programme provides flexible skills-based training for lay people.
Authorised Lay Ministers share in the public ministry of the local church, as they serve their local parishes.
ALM ministry takes many different forms depending upon the parish base, but in general ALMs lead, establish or work within a team of people working in an area of ministry and they also work to encourage and develop the gifts of others.
The course prospectus is can be found here.
An application form can be found here and Incumbent's reference and nomination form can be found here.
---
TRAINING
What does the training involve?
The ALM training programme is a one-year programme, consisting of two parts:
PART ONE
All candidates are expected to first complete the diocesan discipleship course Living Faith – full details can be found here and the brochure can be viewed here.
(Candidates who have not completed the Living Faith course may still be admitted to ALM training if they can demonstrate that they have completed another discipleship course i.e. Pilgrim, Alpha, Emmaus etc.)
---
PART TWO
During their time on the Living Faith course candidates must submit an application for their chosen ministry elective. This will consist of around 12 sessions of training, depending on the chosen elective. Dates and venues for the ministry electives will be established each year when we have confirmed numbers of students for each ministry area. Some of the ministry modules or particular venues may not be offered if there is insufficient interest to make a group viable. Candidates should be aware that some of the teaching will be on weeknight evenings and other elements may take place at weekends.
---
Are there any written assignments?
The course involves a limited amount of written work/practical assignments to aid and deepen learning – but this is not 'graded' as such. The course is open to people of all educational backgrounds and assignments on the course are designed to reflect this.
---
What electives are available?
Pastoral Care, Children's, Youth and Family, Mission, Chaplaincy and Worship and Liturgy.
ALM training costs £40 and is free to unwaged, retired or students. We hope parishes will meet these training costs for their candidates.
---
What happens at the end of the training course?
Candidates will be commissioned at a diocesan service led by a bishop. All ALMs will need to be DBS checked, complete Safeguarding training through the parish to C2 level and have their Role Description signed off before commissioning. Authorisation lasts for a period of three years and can then be renewed following a review by the incumbent and PCC.
---
How does a candidate qualify for acceptance on the course?
To serve as an ALM a candidate needs to be nominated by their PCC for this ministry. All applications must be returned by 27th August 2021. A candidate should normally be baptised, confirmed, and on the electoral roll of their sponsoring church.
---
Is there an age‐limit for ALM?
There is no upper age‐limit for ALM. If the incumbent and parish support their ministry and they are able to do it, that is what matters! An ALM does needs to be 18 or over at the time of commissioning, an "adult" in legal terms.