Dedication of Cottage Hospice in the Weald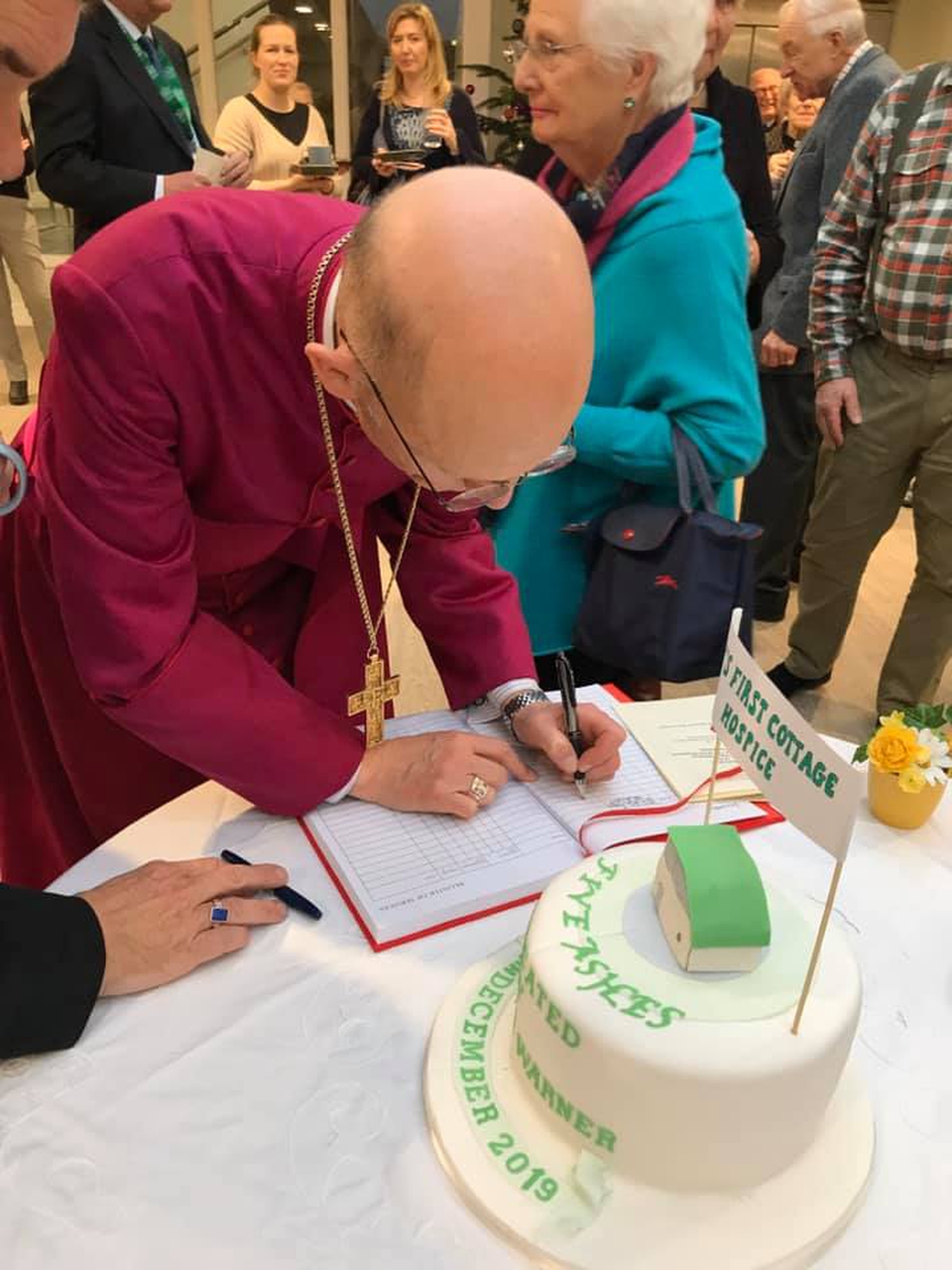 The Dedication of the new Cottage Hospice and Chapel in Five Ashes, Mayfield, took place today.
The Cottage Hospice, built on the former site of The Good Shepherd church, took four years of planning and negotiation before final delivery in 2019.
Bishop Martin dedicated the building and those gathered were by sprinkled with Holy water. Three new artwork panels by artist Polly Meynell,
Bishop Martin was joined by Fr Nigel Prior, Vicar of Mayfield, Mrs Sara Stoner, Vice Lord Lieutenant of East Sussex, Rob Woolley, Chief Executive at the Hospice and thanks were given to the supporters and partners, including the St Dunstan's Choir, The Nicholson Trust and many other contributors.
Rob Woolley, Chief Executive at Hospice in the Weald, said: "Hospice in the Weald has always provided care and support for terminally ill patients, their families and carers across both West Kent and East Sussex.
"By building the Cottage Hospice in Five Ashes, we know that we will be able to see even more people and support them at such a difficult time in their lives."
The 10-bedroom Cottage Hospice is intended as a community hub, with drop-in day activity facilities for patients as well as ground-breaking training courses to teach families and carers the skills to look after their loved ones.
The Cottage Hospice chapel incorporates the original stained glass windows from The Church of the Good Shepherd to ensure that the legacy of the church and its unique pastoral and spiritual heart is kept alight.
Mr Charles Marshall from The Nicholson Trust said: "We share a strong belief with the Hospice in the Weald in the value of the Cottage Hospice to meet the needs of our local communities, while ensuring that there is a beautiful and practical place of worship in Five Ashes for succeeding generations."
You can find out more about the Hospice on their website here: https://www.hospiceintheweald.org.uk/about-us
You ca view more photos on the diocesan Facebook page here: https://www.facebook.com/DioceseofChichester/