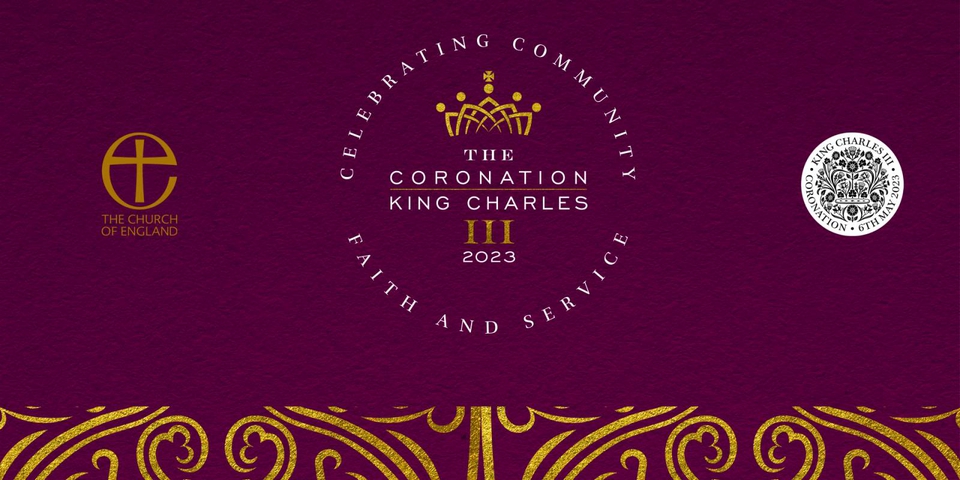 ---
The Coronation of King Charles III is a historic moment in the life of our nation. The Archbishop of Canterbury will lead the Coronation ceremony on Saturday, 6 May, which will be rooted in a longstanding tradition. It will reflect The King's role today and look towards the future.
The Church of England is providing a range of resources to help churches and parishes to mark this historic moment in the life of our nation.
---
Following the popularity of the last webinar about the Coronation, another webinar will be held on April 20, 1600-1700.
Visit the webinar registration page here
Celebrating the Coronation in your church and community
The coronation of King Charles III gives a wonderful opportunity for churches to engage their communities in celebration and worship, and to support volunteerism, as well as to pray for the King. Just over 2 weeks out from the Coronation weekend, this webinar will update you on the national plans and resources for the coronation weekend with suggestions as to how to use them locally to create a memorable and outward-facing occasion. Hosted by Stephen Hance (Vision and Strategy Team) with colleagues from the national Church.
---
Help people find out about the services and events you are planning for the Coronation weekend on AChurchNearYou.com
Use it to list your Coronation services, celebration events or volunteering work.
Street Parties
The UK has a long history of organised street parties to celebrate national events. Why not organise a Coronation one in your church community?
You're welcome to host parties right across the Coronation weekend, or as part of the Coronation Big Lunches.
If you're planning to host a street party, submit your details to the interactive map. More information on the Gov.uk website here
The Big Help Out - The UK has a long and proud history of volunteering. Hundreds of activities are planned for 8th May during the long Coronation Weekend, with local community groups, organisations and charities getting involved.
The Big Help Out is to mark The King's Coronation by giving everybody the chance to try volunteering for themselves and make a difference in their community. What is your church planning? Do you know someone who is planning to volunteer on this day? We want to hear your stories. Send them to communications@chichester.anglican.org. Find out how to register here
The Coronation Big Lunch (6-8 May) brings neighbours and communities together to share friendship, food and fun.
Be part of history by joining millions across the UK with a Coronation Big Lunch celebration in your community.
Sign up to receive your Coronation Big Lunch pack for all you need to get started with ideas, top tips, practical advice and loads more.
Get involved and order your church pack here

Visit the Church of England website for full information about the Coronation weekend, resources and publicity for churches:https://www.churchofengland.org/coronation